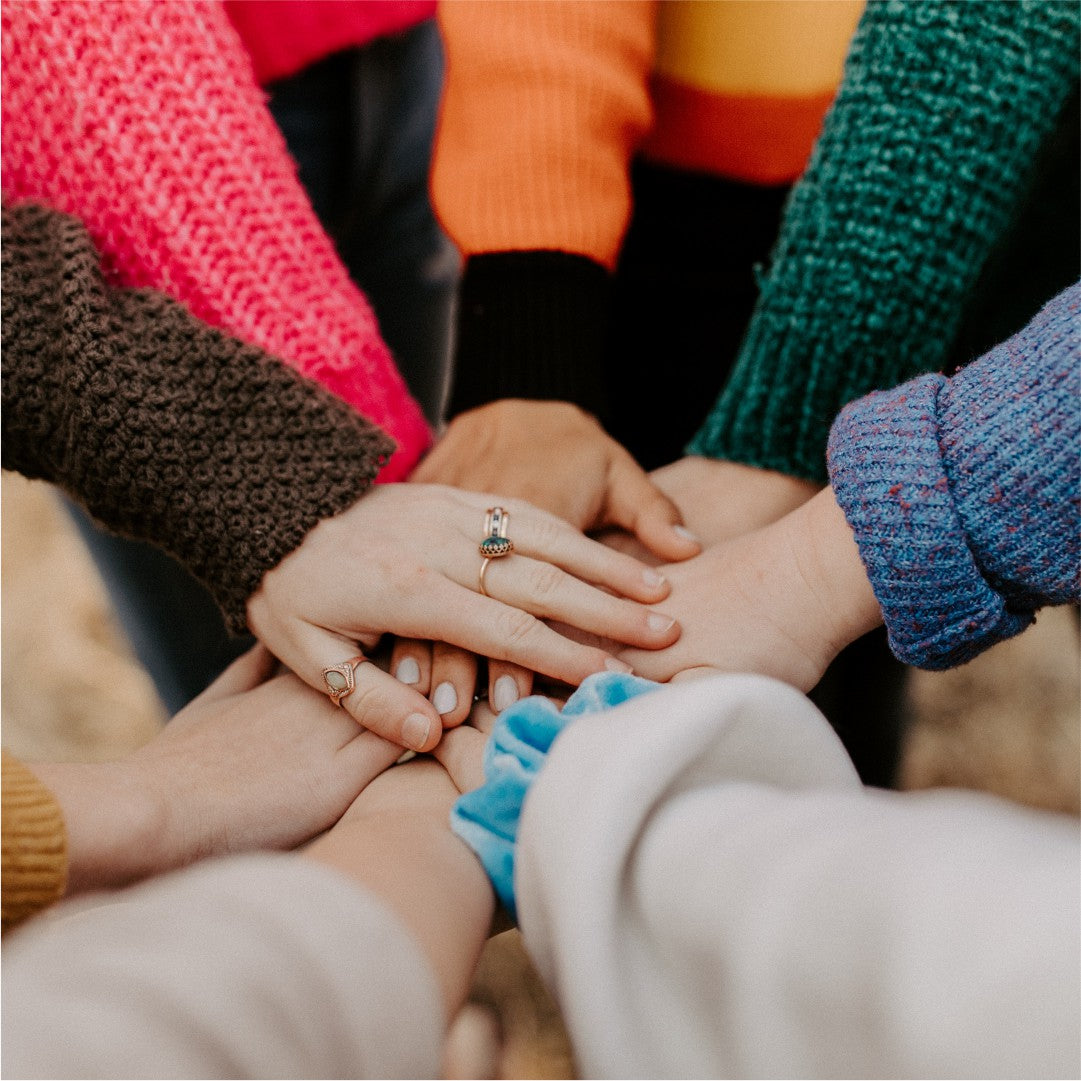 Celebrate Yourself on Galentine's Day with a Spiritual Gift!
"A true friend never gets in your way unless you happen to be going down." — Arnold H. Glasgow
Almost every couple appears to start obsessing over chocolates, roses, and their plans to spend Valentine's Day weekend as soon as February arrives. However, on February 13, just one day before Valentine's Day, another significant celebration occurs: Galentine's Day!
What is the meaning of Galentine's Day?
Galentine's Day is a day dedicated to showing your love for your galfriends. Parks & Recreation, a funny sitcom that many of us know and love, inspired it. Over the last ten years, the holiday has increased in popularity and has become a must-celebrate occasion for women. Valentine's Day is all about showing your love for your significant other, while Galentine's Day is all about your best pals. After all, your girlfriends have always been there for you during good times and bad, and it never hurts to acknowledge that.
Why a spiritual gift?
First and foremost, what exactly is spirituality? Spirituality is a vast concept. It has to do with the human spirit or soul and its relationship to something higher than itself, to put it simply. Our spirituality is, at its core, our relationship with God (whatever that means to you). It's our quest for deeper significance. And giving yourself and your friends a fantastic spiritual gift might assist you in better exploring this path.
What does this have to do with Galentine's Day?
When you're not in love, Valentine's Day can be melancholy, but spending time in your own spiritual space can always make you feel better. Individual spirituality is a personal choice. You are not obligated to follow a predetermined course. You don't need to be with a spouse to embark on a spiritual journey. It's a really personal and unique trip that leads not just to the Source, but also to one's own soul. As a result, we've compiled a list of spiritual gifts that can assist you in reclaiming your original form in life.
Spiritual gifts perfect for Galentines's day:
1. Hanuman Chalisa:
Anyone may read the Hanuman Chalisa. Hanuman Chalisa is considered the savior as it contains the enchants for the savior Lord Hanuman. After a bath, read the Hanuman Chalisa in the morning, to start your day on a positive pedal. Before reading beyond sunset, be sure to wash your hands, feet, and face, and consider the day completely filled with positivity.
The following are some spiritual advantages of repeating the Hanuman Chalisa:
a. Reciting the Hanuman Chalisa is considered by Hindus to seek Hanuman's assistance in solving issues and to ward off evil spirits and negative energies.
b. If the Hanuman Chalisa is placed beneath the pillow before sleeping, it can relieve those who suffer from nightmares.
c. Dedicated recitals of Hanuman Chalisa can help one overcome the trauma of terrible events more than anything else. If one wishes to be free of the karmic consequences of previous wrongdoings, reading the Hanuman Chalisa is beneficial.
Click here and you'll find a hanuman chalisa like no other. Every doha, every chaupai is beautifully illustrated by Devdutt, India's most renowned mythologist, author, and illustrator.
2. Durga Maa Idol:
Goddess Durga, also known as Devi or Shakti, is the originator of all creation, maintenance, and destruction. When demonic forces torture divine and heavenly men, Durga checks them immediately with Her incomprehensible energies. Goddess Durga, armed with celestial weapons, battles all demonic forces. As a result, one must worship Durga in order to rid themselves of any negativity in their personal and professional lives. Giving your gal pals a Durga maa idol on Galentine's Day can make them feel more powerful and confident!
On this Galentine's Day, give this memorable gift to your strong pals, and they will feel empowered within themselves.
3. Eternal Buddha:
Buddha sculptures are one of the most dependable symbols for bringing peace and harmony into one's life. In terms of attractiveness, the image of Buddha is today both secular and adaptable. Many contemplative devotees idolize Gautam Buddha and seek to emulate him in every way possible. As a result, your present will be interpreted as a symbol of peace and harmony, which is ideal for your spiritual path!
Check out this divine piece of art which has a perfect and compact size and can be placed anywhere!
4. Ganpati Murti:
 As a modak-eating, mouse-riding, chubby pot-bellied deity with an elephant's head atop a human body, we all know and love him. Have we ever considered the importance of one of the world's most respected and worshiped gods? Every Ganesha Chaturthi, we chant his praises and refer to him as "sukh karta, dukh harta" (giver of happiness, remover of sorrow) while overindulging in modaks. The Ganpati murti is regarded as a protector, which is why we always worship him before embarking on a new endeavor. On this Galentine's Day, then, you and your galpals can banish all your woes by singing his chants and worshiping him before embarking upon your new spiritual journey!
Click here and check out a beautifully handcrafted and painted ganpati murti from PositivelyPerfect. 
5. Hanuman Chalisa Spiritual wall hanging:
Immerse yourself in the powerful chanting of Hanuman Chalisa with this wonderful Hanuman Chalisa Wall-Hanging with stunning illustrations to elevate your head and soul. This hand-painted wall hanging features textured orange and yellow paint and is beautiful, authentic, and infinitely exquisite. The Hanuman Chalisa plaque has a great protective coating that will keep it in good condition for years to come. The paint will not fade as the seasons change. This has the potential to be a lovely gift to offer your girlfriends on Galentine's Day.
So there you have it, our spiritual gift guide for your loved ones; I'm confident it will gratify all of your gal companions. We hope you were able to rediscover the genuine meaning and power of presents as a result of this guidance. To raise their position to something more than 'simply things.'
Spirituality is a big deal at Positively Perfect. We're always on the lookout for, testing, and recommending the best items for inner peace, mindfulness, and balance. All of our products are painstakingly handcrafted and hand painted by Indian artisans, rather than mass-produced in the millions. As a result, when you buy a Positively Perfect present for a friend this year, you're not only making them happy, but you're also supporting an artist and making a difference in their life.