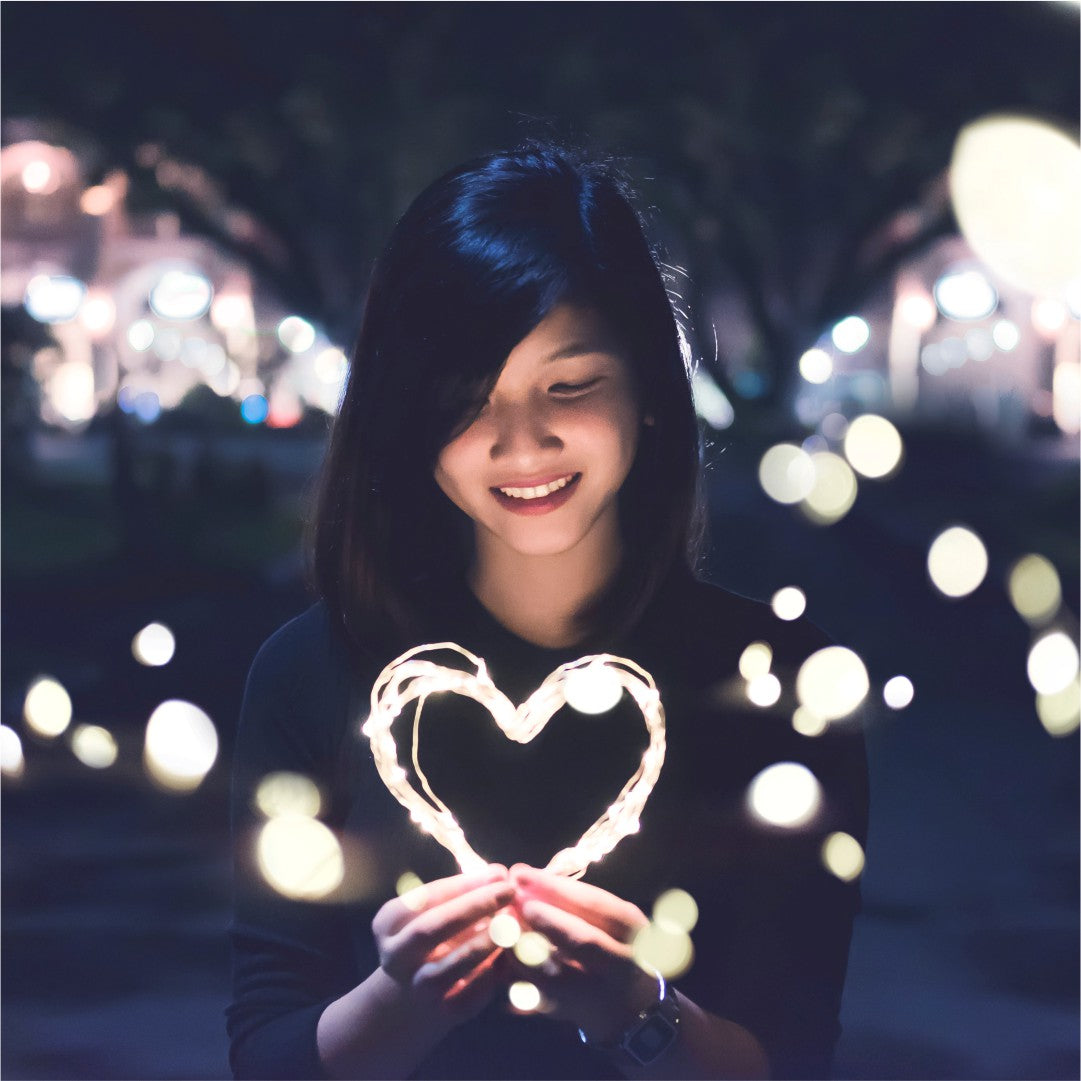 10 Valentine's Day Gift Ideas For Her That Are Affordable & Unique
"True love is like little roses, sweet, fragrant in small doses."
― Ana Claudia Antunes
Aren't girlfriends fun to have around? The exhilaration of fresh love, the enchanted spell of expanding feelings, the warmth of caring for the little things—all contribute to your happy ending. When it comes to present shopping, though, enjoyment takes a back place!
It's not uncommon to see guys debating which gift will create the best first impression! Choosing the perfect Valentine's present for her might be difficult unless you know where to look! Visit positively perfect to stay up to date on the latest trends and the best online gift selections that will never let you down, and send to your girlfriend or wife to show her how much you care. 
You must, however, remember the ancient adage, "It is always the thought that counts"! A lovely but simple star or heart-shaped pendant, for example, will work its charm just as well as a red rose of desire. Soft, melt-in-your-mouth homemade chocolates can perform wonders as an eternal love remedy! 
When it comes to gifts, girlfriends aren't picky because real efforts and true intentions always win them over. Although it may appear that romantic Valentine's gifts and spectacular locations go together, this is not the case. So, if you use our 2022 Valentine's Day gift guide, you might be able to pick a terrific present. Check it out!
1. A heartfelt statement engraved on a gift cube
It's an excellent gift for your wife or girlfriend. It's nothing more than a token of your affection that you give them as a symbol of love.
Place this on her side table, workspace, study table, or anywhere else she spends the majority of her time to allow your memories to pour in. It can be placed practically anywhere and even affixed to vertical surfaces due to its small size and lightweight And every time she looks at it, it will remind her of you. So that makes it a perfect gift for her!
Click here to check out a great gift cube for your partner! 
2. Magnificent fridge magnets + Picture Frame!
Have you ever wondered how many times you open your refrigerator each day? Your friends, family, and visitors all flock to the refrigerator in the same way that you do. 
And because this fridge magnet is also a photo frame, you may use it any way you like. A thought-provoking quote or a lovely recollection from the past can have a powerful impression on them all. You may include a photo of the two of you so that she remembers this as a considerate present every time she sees it.
So you may combine Motivation and Memories with these Mighty Magnets to create a mini inspiration nook in your home.
Plus, fridge magnets may be used on any metal surface in your home, not just the fridge door. These are great for decoration and are also a great present option these days. Make her feel loved in a little and inexpensive way by surprising her with these magnets.
3. A personalized explosion box
An explosion box is a box that has some of your most beloved photographs, as well as some of the sweetest words and small treats. It is the ideal gift if you want to express your feelings to your beloved. When you lift the lid of the box, you'll see your images or memories created together, as well as pre-selected messages. Personalized presents are the best way to express love.
Explosion boxes are more of a gift of excitement. This means that your loved ones will be able to relive all of your shared memories. You can personalize it by including your photos, small tokens, and love messages, as well as some chocolates if the 'box' is large enough.
4. Customized Shadow Box
Personalized presents are a fantastic way to show a girl how much you like and care about her. Beautiful paper flowers within the glass shadow box frames with a last name and date are fun to receive as a gift and are a fantastic fit for any Valentine's Day.
You can even make them yourself, using nearly any material. You are free to use your creativity.
5. Bracelet with real handwriting
If your girlfriend doesn't usually wear earrings, consider a unique bracelet that incorporates a piece of her personality. This one-of-a-kind piece of jewelry set your girlfriend's genuine handwriting to produce a piece that represents her true personality.
6. Instant Camera
This Valentine's Day, spoil the photographer in your life. A fantastic present for your girlfriend or wife is an instant camera. Choose her favorite color and encourage her to draw. Actual printed images will be a novelty in this day and age of digital everything. One of the best Valentine's Day presents for females is this item.
7. Diffuser for essential oils
It's also a kind gesture to give a gift that will help the home. An oil diffuser is a simple device that may infuse your house with the invigorating aroma of essential oils.
8. An inspirational cube
It's the ideal present for your girlfriend or wife. It's nothing more than a sign of hope that you give them to motivate them to do better.
The message is thought-provoking, which adds to the positive feeling.
Check out this great inspirational cube, which is very handy and convenient to keep on a desk. 
9. Massager for the Back and Neck
Give a considerate massager to your favorite lady if she works in a high-stress environment or needs some additional pampering. A fantastic gift which includes a deep tissue massage that may be done with or without heat. It relieves back and neck pain, and she may use it while reading or watching television. With thoughtful Valentine's Day gifts like this, you may demonstrate that you are aware of her requirements.
10. Skincare products
During the winter, skincare takes precedence. With skincare kits as your gift, you may show how much you care for her. 
Some excellent bundles have four distinct products that have been specially designed for her. In these kits, you might  find moisturizer, night balm, and hydration lotion. These are the Valentine's Day gifts she'll love!
We hope our gift ideas for the most significant ladies in your life helped you locate the perfect present. You may find the ideal gifts for your loved ones for Mother's Day, Father's Day, Christmas, weddings, anniversaries, and other special occasions all year long on positively perfect. Whether you're looking for gifts for family, friends, or coworkers, our gift guides will help you locate the most meaningful and distinctive options.