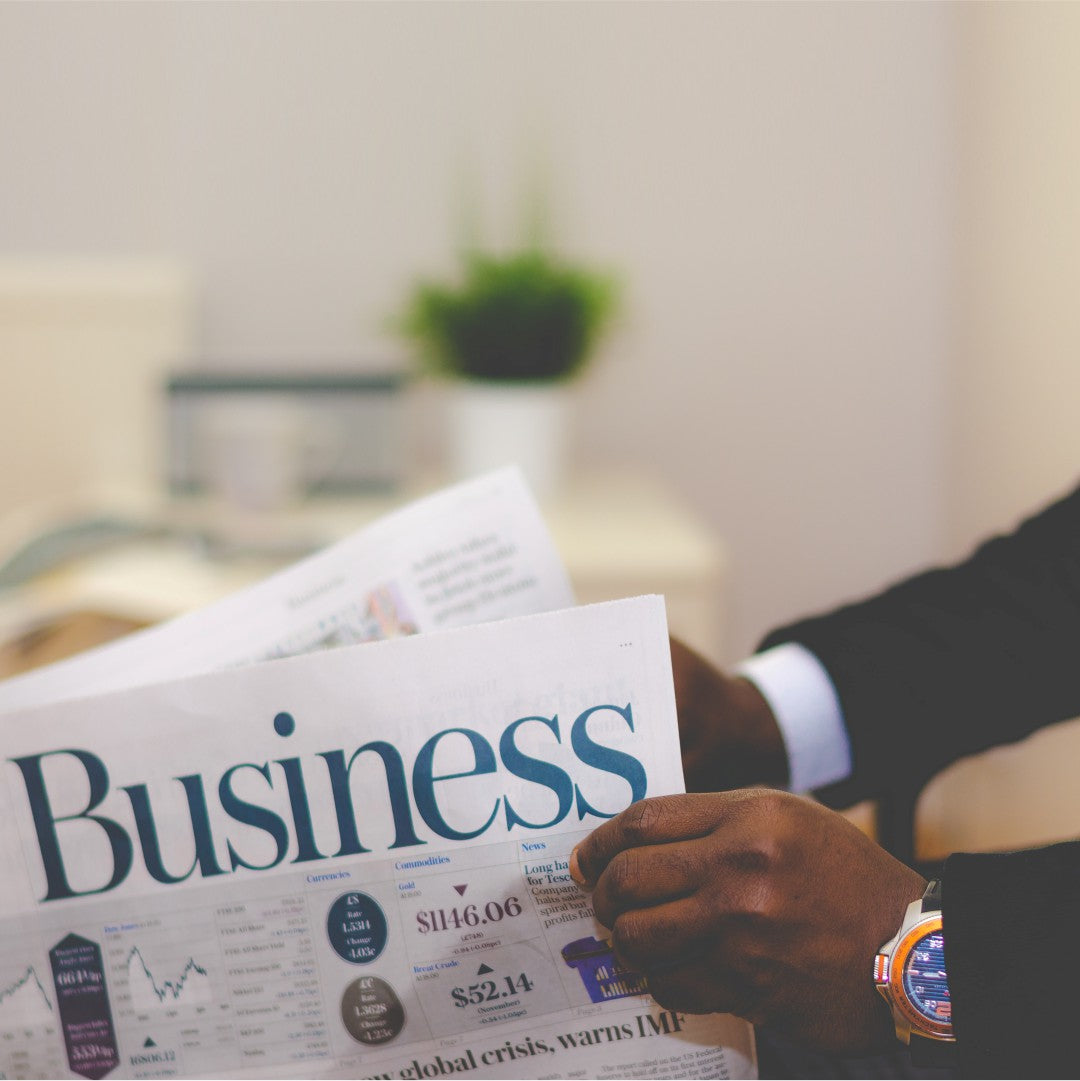 The Ultimate Guide to Finding the Best Gift Ideas for Entrepreneurs
"May it be a light to you in dark places, when all other lights go out."
― J.R.R. Tolkien.
Entrepreneurs are wired to think about value. The finest gift ideas for entrepreneurs assist them in some manner in their entrepreneurial endeavors.
It could be indirect, such as inspirational wall art, or more direct, such as a business book or coaching session. Whatever it is, the perfect present will brighten their day.
We've got you covered in our guide with a collection of gifts that Inspire and Motivate the busy and intelligent people in your life, even if they work in a subject you don't understand. Give these great gifts to the entrepreneur in your life, and you'll not only improve their day, but you'll also help them succeed in some tiny way.
We'll start with a few Inspiring and Motivating Gifts before moving on to more Practical and Unique Gifts.
1. Wall Art that Continues to inspire:
Most entrepreneurs are inspired by a few well-known figures. Find out who these people are and read up some of their most famous quotes.
While inspirational wall art may be found at any home décor store, it is frequently drab and generic. Look for more personalized options on sites like positively perfect.
If you want to go the additional mile, you may also get them inspirational cubes, to keep on their desks.
Click here to check out some inspirational wall arts and cubes.
2. Entrepreneurship books
The most successful business people are continuously looking for ways to improve. There are a plethora of entrepreneurship books, both new and old, that make fantastic gifts.
If the entrepreneur in your life admires a particular entrepreneurial author, you may make this gift even more special.
Practical and Useful Gifts
With this list of practical gift ideas in hand, you'll be able to choose the ideal present for everybody in your life. In truth, finding useful gifts does not have to be difficult. It's possible to have a lot of fun if you know where to search. That's why we've compiled a list of tried-and-true useful presents for the business owners in your life.
1. Standing Workstation
The brain of an entrepreneur is always moving, but their bodies aren't. Sitting for that many hours each week can be harmful to one's health.
Standing desks enable users to work comfortably while standing. They may be adjusted to fit people of all sizes.
2. Organizer for the Desk
Running a business requires a high level of organization. All of an entrepreneur's workplace essentials are kept in one place with a desk organizer.
You can choose from a variety of solutions, including plastic pencil holders, wooden laptop holders, and steel table file organisers.
3. Smart mugs
A coffee maker is a cliched and overused present. But a cup with temperature control?
That's an other storey altogether. If you know someone who craves a hot cup of coffee but is constantly so busy that they never get the chance to consume it, they'll appreciate a stylish mug.
check out this quirky carved mug with an inspirational quote from Rajiv Talreja which will always remind an entrepreneur of the key principles of success in life and business. 
4. Bluetooth Keyboard that Folds and Fits in Your Pocket
Another wonderful present option for an entrepreneur is a foldable Bluetooth keyboard. This enables individuals to set up their tablet or smartphone to work as if it were a laptop or computer.
The nice aspect is that it can be easily stored in any bag they already have for carrying their gadgets.
Gifts that are Unique and Different
Use the inspiring collection of one-of-a-kind gift ideas below to come up with a present that the recipient entrepreneur will enjoy.
1. Journals.
The journal is a symbolic gift in which the giver is giving away a part of their life to the recipient. Journaling can provide a sense of personal fulfillment and happiness because it allows the writer to explore their thoughts and emotions. Plus any entrepreneur's toolset should include a good journal and pen. This self-reflective approach can help people better understand who they are.
And you could even add a personalized fountain pen to this gift idea. It will remind them of you whenever they are required to sign a legally binding document.
click here to check  out Insidefirst journal which comes with a 'To think list' which can be very useful for entrepreneurs. 
2. Handmade gifts
Handmade gifts are a personal and simple way to show someone you care. Handmade gifts can be made from many different materials and craft supplies, such as fabric, yarn, wood, or metal. They also tend to be more thoughtful than store-bought items because of the time and effort put into them. Making handmade gifts can be a stress relieving activity for some people that needs that creative outlet. 
If you're busy or unable to make a handmade gift, you might want to check out these gifts from positively perfect as they are all hand made and hand painted one at a time!
3. Coaching Session for Leaders
This list concludes with a truly unique gift suggestion for entrepreneurs.
The most significant impact you can have on the success of an entrepreneur in your life is to give them a leadership coaching session.
In one hour with a competent coach, they might learn more than 50 hours of personal business experience.
Your holiday shopping should be a snap now that you have all of these wonderful gift ideas for entrepreneurs! Additionally, you may wish to visit Positively Perfect, as each present from us has a thought-provoking remark to add positivity to the atmosphere. Our presents appear to be nothing more than a sign of hope that you give them to encourage them to do better. And as previously said, each piece is handcrafted and hand-painted one at a time!