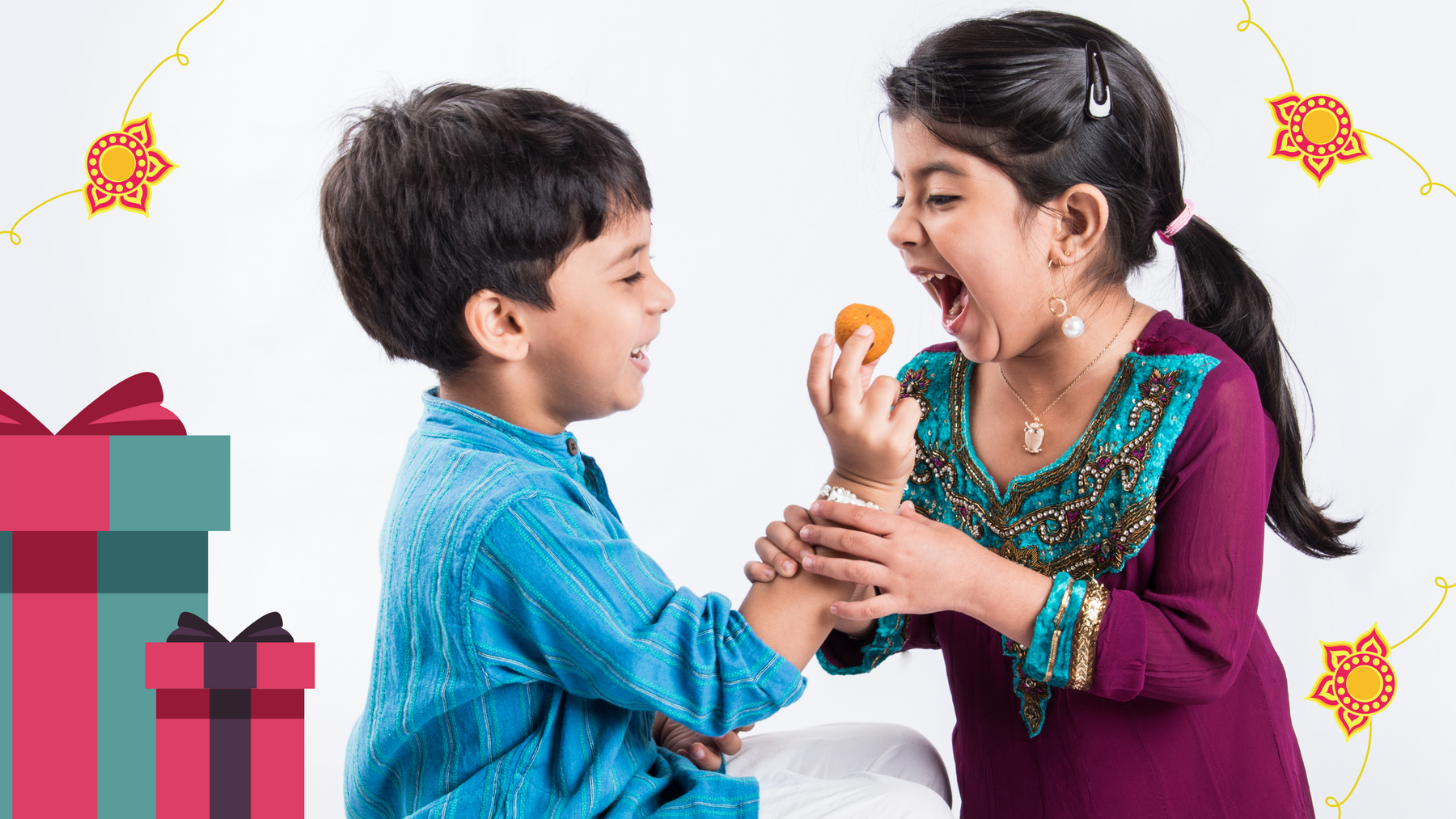 Meaningful and Inspirational Gifts for your brother this Rakhi 2020
From all you beautiful sisters to all your dashing brothers. Read on to catch some unique and thoughtful gifts for your younger/elder brother. 
"Mom! He ate my chocolate"... "Papa! He hid my phone"..ring any bells?
Yes, we are talking about the tragic-marvel in your life; your brother. 
Keeping all the cat-fights aside, let's praise him for all the times he has been your personal delivery assistant, your driver, your insect bodyguard, and what not!

This Rakshabandhan, take an extra step to acknowledge your brother for this unpaid job contract he has signed for you. Show him the love he deserves with the help of our curated gift list for Rakhi 2020.
1) Think Book: Think Better, Accomplish More


We need time. With all the busy schedule, we need time to think and reflect upon our thoughts. So does your brother. Is your brother the kind who wants to accomplish more and has big goals to achieve. Gift him a Think Book.

Think Book is a thought-provoking notebook which helps you Think Better and accomplish more. Along with helpful insights, it asks you the questions which make you align your thoughts better, questions which matter. It replaces the usual To-Do Lists with To-Think Lists and also reminds you to express gratitude towards others with its To Thank List.
Be the more caring and sensible sibling this time, and gift him this Think Book by Positively Perfect to make his day even happier. 
2) Think Big - Inspirational Cube 
Is he an entrepreneur in the making? Someone with big ideas who wants them to come to live? Well, we have got the right gift for your ambitious brother this Rakhi. 
This Inspirational Cube adorned with the words 'THINK BIG' will constantly remind your brother of his potential and motivate him when things seem bleak. From a corner of the desk, your wish for him to Think Big will always stay alive.  
3) What Will You Unlock Today? 
Childhood holds proof of the fact that he broke your dolls, and even mended your toys. Fast forward today, he still has this Tinkerbell attitude alive and keeps looking for problems to solve and doors to unlock. 
For the curious cat that he is, this inspirational cube with a thought-provoking question will keep him on his toes!  And you in his prayers ;) 
4) Dream Discover Explore 
The sky is not the limit for your wonderful brother. He might not show it extravagantly, but he has his own share of doubts and fears. 
What we know he'll adore is some reassurance from his family and especially from you.
'Dream Discover Explore' is an expression of freedom and unshakable support that you must convey to your brother through this beautiful Inspirational Cube.

5) Hanuman Chalisa by Devdutt Pattnaik
What is Rakshabandhan for? To remind us to take a vow of protection for the precious bond of siblinghood. To empower your brother with the right virtues, help him learn from the ultimate Hanuman Chalisa.
For these emotions, Positively Perfect presents to you the quintessential miniature Hanuman Chalisa book. The verses are written in Hindi and explained in English by none other than Devdutt Pattnaik author of 50 books on Indian Mythology. The small wooden book stand for the miniature book makes it a treat for eyes as well as mind. And all of this comes in this beautiful little sculpted gift box that has Hanuman Ji in all different forms. 
This Rakshabandhan Gift something unusual to your brother something which will last for a long time? Go, get these meaningful gifts for your brother because it's not just Rakhi, it's the emotion which matters.
                                                                                                -KALASH SINGHAL