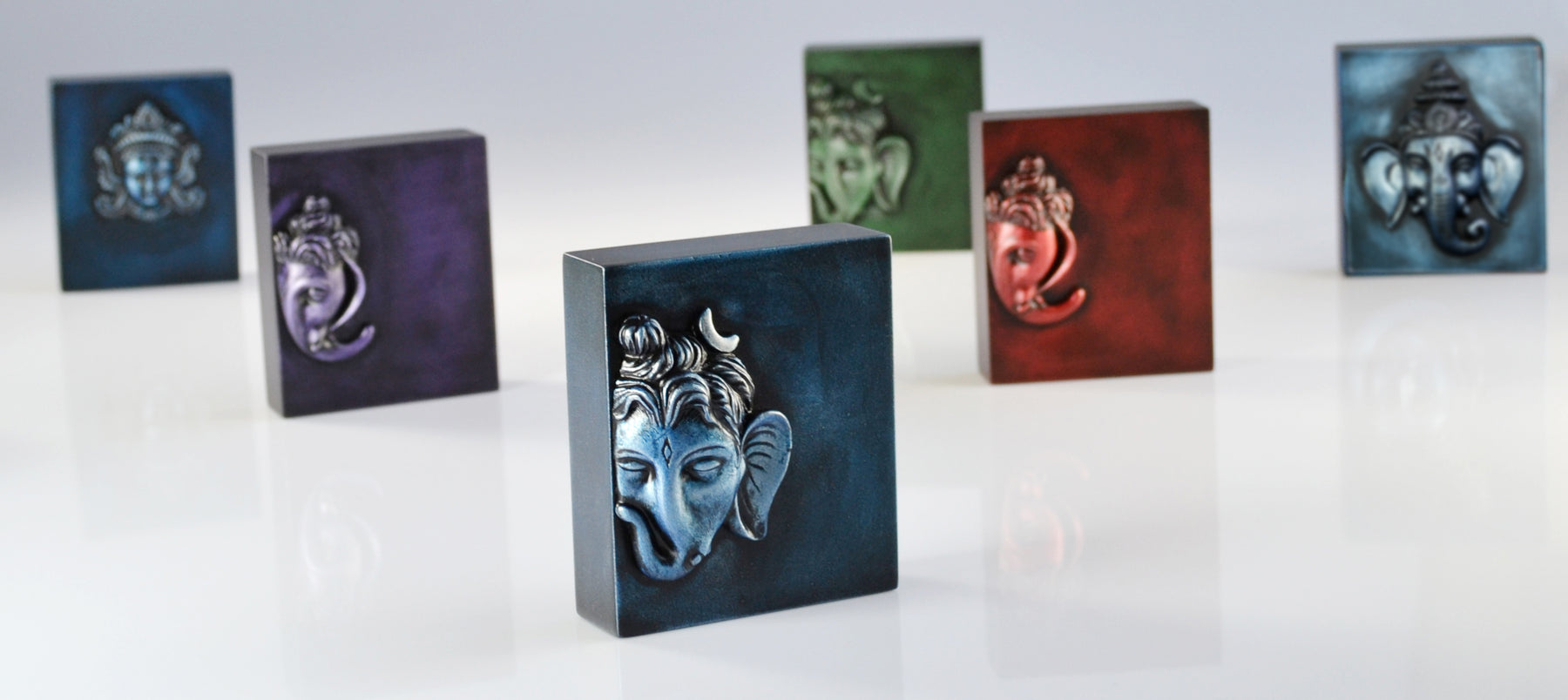 A Beautiful Gift Idea for Diwali & Ganesh Chaturthi Something Different. Not a Typical Gift.
Ganesh, Vinayak, Gajanana, Vighnaharta..call him with any of his 108 different names, but in the true sense, Lord Ganesha will always stay the same. Lord Ganesha's birth marks the beginning of all the festivities for us to celebrate.  With all the rejuvenating festivals lined up around the corner, we are busy looking for the best gifts for our loved ones.  

What is Diwali without gifts? In fact, any festival is incomplete without gifts!  The tradition of exchanging gifts has been deep-rooted in our history where our ancestors used to gift grain, cattle, pottery, gold, and silver ornaments to their peers and loved ones.
Diwali gift isn't just a mere regular gift item, it expresses the bonding and connection between two individuals. When you offer a gift to someone, it shows that you've been thinking and caring for them. Positively Perfect brings to you this amazing gift idea for Ganesh Chaturthi and Diwali this 2020. 

# A token of knowledge and wisdom

Gifting a Ganesha Idol or the imagery of Ganesha is a sign of good omen.  Lord Ganesha is known for his knowledge and wisdom and revered as the absolute destroyer of evil in the world. You are not gifting just an idol to someone, what you're gifting is courage and reminder to practice the values that Ganpati

# Our Ganesha in a new light. 
Giving Ganesha idol if not uncommon and one search on the internet and you will see thousands of idols reason why this Positively Perfect stands apart. We have placed an intricately carved Ganesha on a rectangle piece. We have 3 different forms for you to choose from and different colors too. So go ahead and make your selection.  
#  Fits anywhere and merges with the set-up 
This beautiful Ganesha Cube blends in beautifully in your with your workspace or your home life. It's just 3.5" in height so it can be right next to you or anywhere you want it to be. When you give this as a gift people no one passes it around. They keep it close to them.
# Restoring the spiritual connection, especially for the youth.  
Many of us young working people are busy at our desks, with laptops on and little recollection of what's happening around.  As we are losing connection with the self, it is important for us to remain close to our values. We require reinforcement and restoration of faith every day, wherever we are. This gift acts as a token of reminder for thinking and pursuing better. Gift this Ganesha cube to someone you think needs it the most!
Some gifts manage to touch our hearts and we always remember the person who gave it to us. Do you remember that one gift you received as a child and clung to it with joy and delight?
Well, this is the charm of festivals like Diwali and Ganesh Chaturthi. Gift this Ganesha Positively Perfect Cube and spread smiles. 
So, who are you planning to surprise with this amazing Ganesha Chaturthi and Diwali gift this season?                                 
                                                                                                  -Kalash Singhal