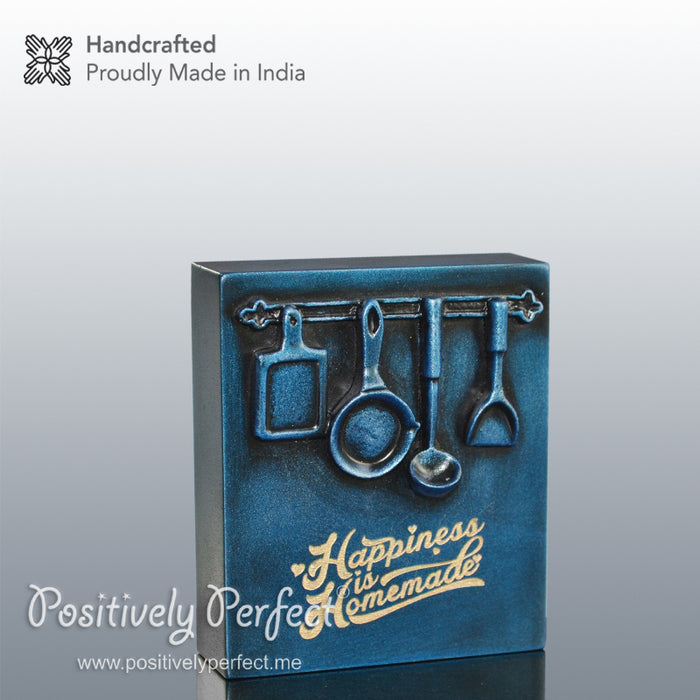 Gift For Colleagues : Happiness Is Homemade
Save

20

%
Original price
Rs. 790.00
Shipped in 1 to 2 days
Are you a home chef who loves cooking awesome homemade food for your customers? * Food always tastes the best when it is homemade far better than processed food and the one made in a large commercial kitchen where the constant focus in speed and quantity. All the love and care is thrown out of the window.
Happiness is Homemade. Use this positively perfect to gift it to your customers and build a deeper bond with them. Positively Perfect are a perfect size and they will always find there space on every desk or a wall.
Every Inspirational cube by Positively Perfect has a thought-provoking message to add positivity to the vibe. You may adorn your side table, workstation, study table or place it anywhere you spend most of your time and let motivation flow in. Considering its compact size and super lightweight material, it can be placed wherever you wish to or even stick them to vertical surfaces. 
It makes for the perfect gift to your loved ones or to your colleagues and business associates. It's nothing but a token of optimism that you gift them and inspire them to do better.  
Shipped in 2 - 3 days.

Specifications(in): 3.5" x 3" x 1"
Features:

Designed and conceptualized by Team Positively Perfect


Proudly handcrafted in India

Every piece is hand made and hand-painted one at a time.