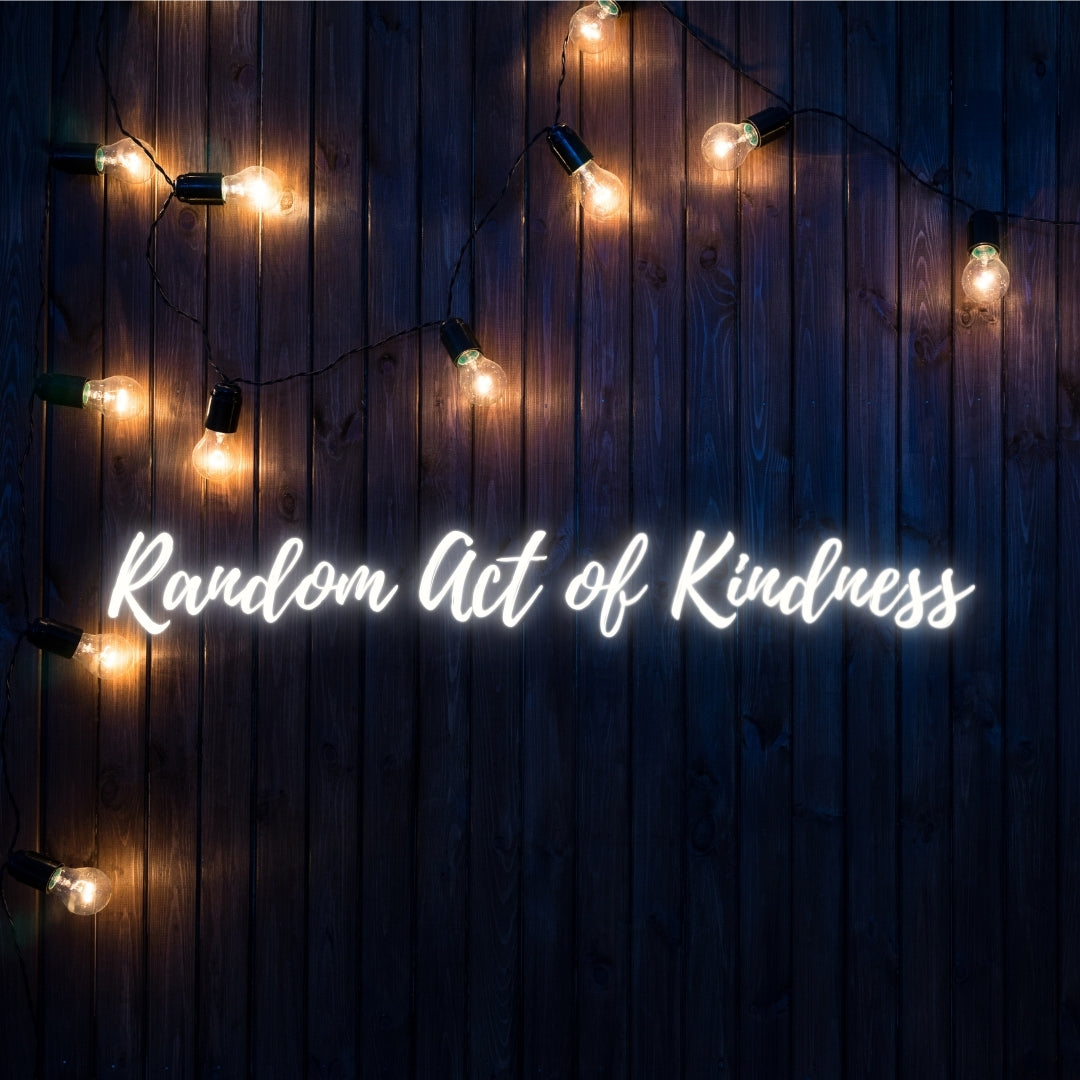 Start of a Movement #RandomActofKindness
Something beautiful happened yesterday morning. 
And it had its roots in what happened the previous night.
I underwent a procedure, and by medical standard it was small, routine work in the operation theater with local anesthesia. Doctors were calm too, for everything was going as per plan, and from the outside, I looked perfect to them. 
But what was going on within me was a whole different story. Mentally so many replays were happening simultaneously in my head that it was driving me nuts. All the experiences of 10 years of repeated hospitalization, repeated OT visits were coming back one after another. Reminding me of the tough period of my life. I was constantly trying to bring myself to the present moment. Telling myself, that's all in the past. Why are you thinking about it? You have been in great shape for five years now, becoming better and better every day. 
Anyways it all ended well, but the next day I did wake up in a very different frame of mind and asked my husband to go out for a morning cup of coffee. At 6.30 AM. Something I never do. We were served by Mandeep at Courtyard by Marriott at Sushant Lok. It was her first day at job, and at 7.15 AM we were her first customers. She served with a smile, gave us a slice of cake with our coffee, and did not even take money for it, for we were the first people she served. 
It was such a sweet gesture. One way if you look at it, its just free coffee and slice cake. No big deal, but this random act of kindness from a stranger just switched something within me. 
So I want to start a movement.
I know it's a big word, but why not. 😀
Sometimes we end up waiting too long to celebrate those big gigantic moments that we forget to pay attention to tiny ones. I want to create lots of these tiny, small moments of joy and happiness, of getting something totally unexpected. Let's bring happiness and joy to the lives of people who made you happy with their random act of kindness. Let's spread positivity. I have not figured out everything yet, but I want to get started, especially before my logical mind tells me it's a crazy idea. Don't do it etc etc. 
So please share your story in the comments below. Only criteria is that you should know the shipping address, and it should be in India. We will select one person every day, and you can pick any gift from my online store www.PositivelyPerfect.me, and we will ship it for free to the person who got joy and happiness in your life. 
 Let's start sharing the good things that happen all around us. 
 It's starting with Mandeep for me today.
#kindness #positivelyperfect #hope #randomactsofkindness #spreadinghappiness #spreadingsmiles #lovelife #kind #love #happiness #givingback #india
Here is our progress record…
Starting Date: 30th Oct 2021.
1. 30th Oct 2021 1st Gift Mandeep, Courtyard By Marriot, Gurgaon Haryana. Recommend by Nidhi Jain Seth
2. 31st Oct 2021 2nd Gift Mr Kumar, Bangalore, Karnataka. Recommend by Mukundan Seshadri
Here are the snippets of the stories and posts from Linkedin basis which we have sent out the gifts.