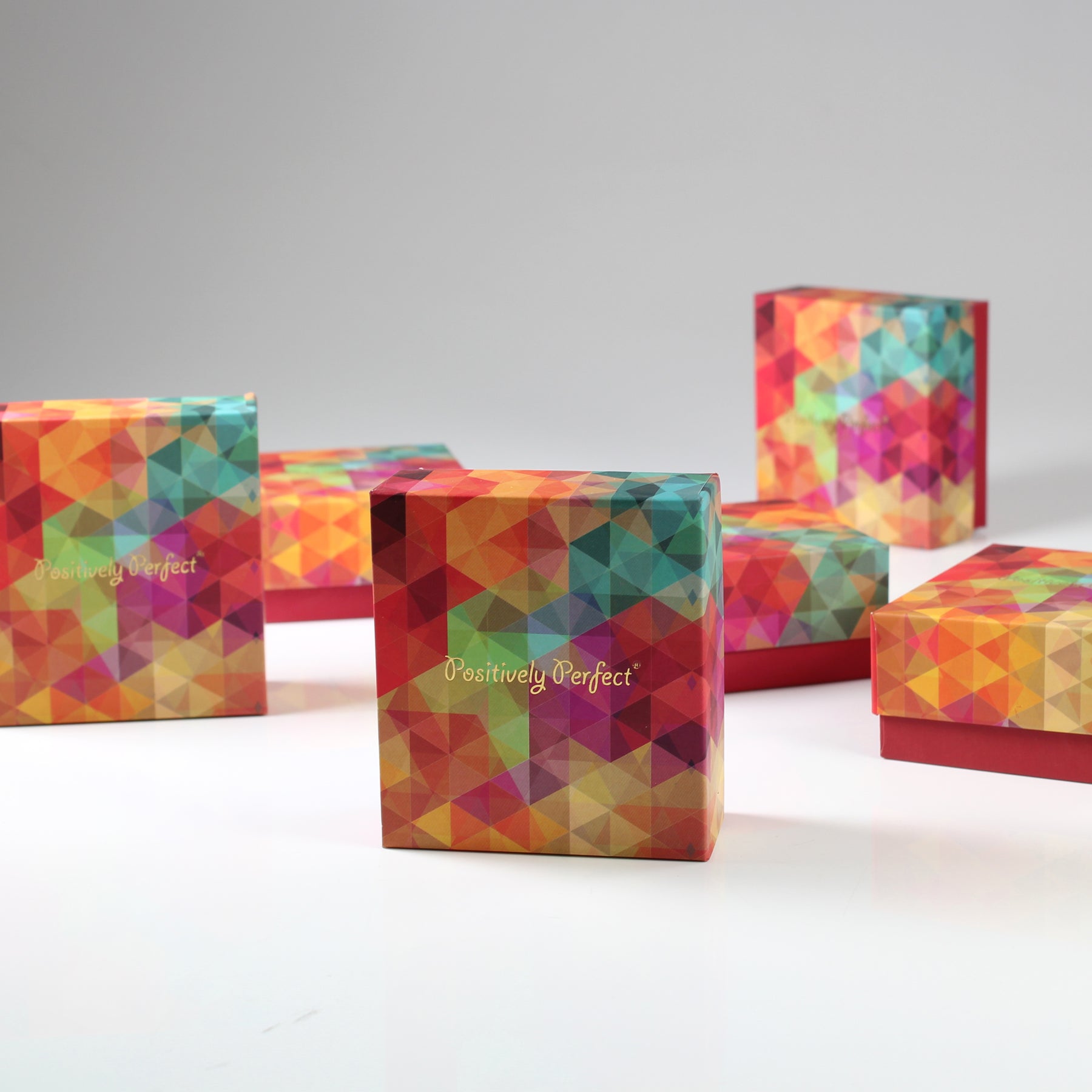 The Imperfect Gift Box which everyone loves.
"The colours all mixed up. Even the logo is not visible clearly. So much happening on this tiny box it's crying to be changed."
A seasoned designer who specialises in packaging design told me this when he first looked at Positively Perfect box packing.
Well, I love straight talk, but this one with the tone and the attitude just made it horrible. I must say, technically he did have a valid point and to his credit two more people did give me the same feedback.
Actually what they didn't know is
This Imperfect Gift gift box has a story.
It's not Imperfect.
It's Positively Perfect.
It's a box of Possibilities.
Our Thought behind the Positively Perfect Gift Box
Life is never about
one colour,
one shade,
one opportunity,
one solution.
Possibilities are always endless….
And this is the exact thought we had in mind when we designed our Positively Perfect Gift box. We wanted even our gift box to present the idea of many, the idea that you have options, the idea of abundance.
When we created this pattern, it spoke to us, and there was an immediate consensus. Everyone felt happy holding this gift box, and so The Positively Perfect Gift Box was born.
Yah! even we could see that the logo was not that visible and we could have always given a background to it but somehow it felt alright not give so much importance to the logo and focus on the underlying message. Let us know what you think about our gift box? How does this make you feel?